WATCH: BRAG Members Explain the Value of Membership


Prospective Members are Invited to our Events! Prospects are FREE and RSVP is REQUIRED.

Click an event title to register or contact us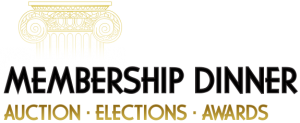 Pillar Awards, Silent Auction & Elections
General Membership Meeting
Wednesday, November 1, 5:30 PM – 8:00 PM
The Polo Fields of Ann Arbor, 5200 Polo Fields Drive, Ann Arbor
FREE TO the first member rep. with advanced registration, each additional rep. is $35.
REGISTRATION REQUIRED – Includes your choice of entree and is FREE with RSVP to members AND prospective members.
---
JOIN BY OCTOBER 31st to be eligible for the following FREE Marketing opportunities:
• FREE 1/8 page ad in a BRAG Publication ($275 value may also be credited toward a larger ad)
• $100 credit toward space at The Home, Garden & Lifestyle Show
• FREE Featured Listing on www.BRAGAnnArbor.com/find-a-member  ($50 value)
---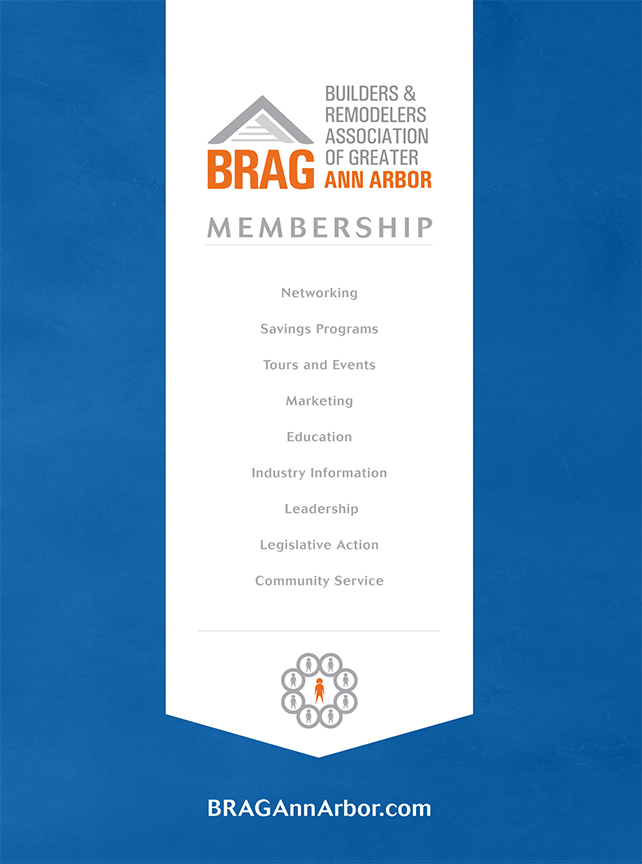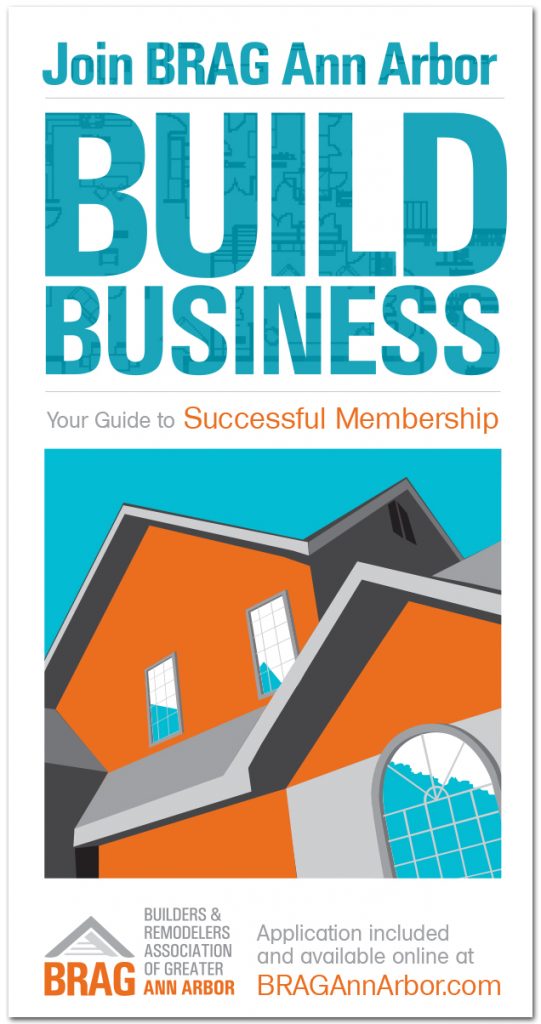 ---
Click an event title to register or contact us
Seminars Eligible for the Required Hours
of Safety, Legal and Code for Licensed Builders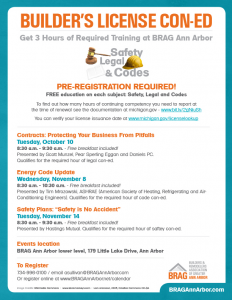 Get 3 Hours of Required Training at BRAG Ann Arbor
PRE-REGISTRATION REQUIRED!
FREE education on each subject: Safety, Legal and Codes
To find out how many hours of continuing competency you need to report at
the time of renewal see the documentation at michigan.gov –
You can verify your license issuance date at
10/10 – Contracts: Protecting Your Business form Pitfalls – Pre-registration and Details
11/8 – Energy Code Update – Pre-registration and Details
11/14 – "Safety is No Accident" – Pre-registration and Details
---

11/14 – "Safety is No Accident" – Pre-registration and Details
---
Why Join BRAG Ann Arbor?
Our Association offers members valuable opportunities to network, market their businesses, benefit from professional education, and to save money with discount programs. We keep you apprised of information with our newsletters, seminars and presentations, and hold council meetings to address local development issues. Through the BRAG Ann Arbor Foundation, members support workforce development, and housing related charities. We are proud of our welcoming group and the accomplishments of the members we've helped grow since 1956.
Learn some of the benefits of membership below, and join us!
Printable Membership Application   |    Membership Brochure    |    Full Membership Packet   |    Payment Plan Enrollment (Monthly/Quarterly Draws)

Affiliate Memberships are available to individual representatives of a company that want to join in addition to the primary contact person for a member company. We offer two options for Affiliate members. Download the details here.

---
Log-in to register for an upcoming event or class.
Invite potential members to our General Membership Meetings! Let us know in advance and you can both attend our next event.